Third Bridge - Real Bennett Haunt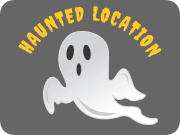 County Line Road
Bennett, CO
Details
Average Review

Listing Categories

Open To Public

Yes - Open To Public
The third bridge is a popular spot for local high school students to hang out and is said to be the scene of a car accident where some students were once killed. People say that the place is near where a terrible Native American massacre took place long ago. It is rumored that if high school students get too loud and rowdy, the sound of ghost drums will get louder and sound closer. Some have reported seeing the spirit of a man on a horse.
Captured nothing.

08/20/22 My daughter and I have been watching Nukes Top Five for years together. We are both very interested in the paranormal and have begun acquiring ghost hunting equipment. We've only been on 5 hunts thus far and haven't seen, heard or captured anything on video or photo. 3rd bridge was one of those 5. I really didn't feel like going to bed when the sun came up, so we decided to get there after midnight, but way before witching hour. When we got there around 12:30, there were 3 kids parked, partying. I asked them if they had seen any ghosts and received a coked out, massive run on sentence about not seeing anything, but had heard something, but you should have seen this weird, creepy, scrawny dear on the way over here bruh, type of answer. After he broke my retard meter, I let them know I was bustin a U and parking. They promptly left. Ell and I strapped up the GoPro on her chest, I grabbed the flashlights, EMF meter and camera. It was 60 degrees, a partial moon and although nervous and without our spirit box, Ell couldn't wait and it arrived via Amazon today, we were ready. We parked on the west side of the bridge and walked along the south side. We did several sound checks, we'd shut off our lights and be still and silent for several minutes, to and fro - we only heard the peaceful chatter of bugs. Once we made it to the underside, which was fenced off, we did more sound checks, took pics and video but the EMF meter stayed on its first green marker light. The. Whole. Time. We explored for over an hour and left close to the 2 o'clock hour. We left disappointed. We still need to review our footage for the final grade and may try it again later with more equipment but there are other supposedly haunted places that we'd like to investigate first.

Posted 8/20/22

pretty scary man

on 07/03/2022 me and 4 other friends (3 female, 2 male) went to the bridge around 1:30am we thought it would be a good idea to go and mess around. one of the females have been there already said you can hear the sound of drums playing in the distance. we didn't think it was true so we went to go check it out. we all had got out the car and all you hear is the sound of drums playing in the distance. two of the females started to walk away from the car while the other female (me) sat back in the car because I was scared. both males had got out the car and started taking pictures of each other. i had gotten out the car to take some too. but as soon as i got out the car the two females started to come back. mind you one was walking in the grass and the other was on the dirt road. i look at the two females coming back while the two males were still taking pictures. we heard someone running through the trees and i thought it was one of the females but we were all standing by the car and the sound got even louder and closer in the span of 30 seconds. we all rushed back into the car and drove off. i looked back and someone was standing in the middle of the road as we drove away. by the time we left it was only 1:45am. for being there for only 15 minutes was the scariest 15 minutes of my life. i recommend if you truly want to spooked go. but never go by yourself!

Posted 7/3/22

this shit fucked me up for 3 weeks. pull up

so my husband (male) and i (female) decided to go on Wednesday, October 27 at 8:45 PM Eastern time standard time pacific. at first? all we saw were teenyboppers, one named timmy. he yelled for help, and said that he saw a big dark figure. it was his time and i simply couldn't convene. later on my husband and i walked into the forest. I slipped on a twig and immediately saw the big dark figure timmy was talking. it reminded me of a polar bear except darker. as soon as i fell i felt this big dark figure accelerate to my position. the end. my husband who's legally blind dropped his cane and i instantly knew we were in trouble. we left in our 2020 kia soul which doesn't have mechanical issues, and didn't last night.

Posted 11/26/20

1 out of 7 found this review helpful

Some weird people...

So I decided to go with one of my friends up here and see if it's true or not. I'm a very skeptical person so unless I know for certain what I saw and can verify it I won't believe it. Now oddly enough I decided to go on Friday the 13th on 9/13/2019. We got to the bridge around 11:15 at night. Everything seemed somewhat normal. There where some other cars there that keep going forward turning around and going back. About 300-400 feet. They did that for the whole time we where there. Me and my friend parked by one of the driveways and sat there for a bit. Then we decided to go too the bridge. As we where Walk too the bridge we start hearing some really creepy old children's toy music faintly. Then it stops. And starts again it turned out to be a older car around 1990's style. And he/she was going around and around they would just stop sometimes in the middle of the road for no reason. We sat there and talked for a bit, but my friend and I had gotten cold (around 12:45) so we start walking back. And a car pulls up and the windows are down and a young girl asks up if these place is haunted. Me and my friend respond with "I don't know" or " possibly but we cannot confirm it". They where like ok and drove off. The looped the whole time we where there. Just going back and fourth. After a while me and my friend are sitting in the car talking. We had an uneasy feeling for a while when we where there. Like we where being watch from a group of people. We just sat there for a while looking for stuff, but nothing solid. After I got back home I decided too look up some stuff about the bridge because I never did I just knew it was haunted and basic details. After some digging I found a picture of all five kids that died in the rollover accident. They where the same people who asked me and my friend if the place was haunted. I honestly do believe this bridge is haunted. I don't want to believe it, but the people in the car matched the people who died exactly.

Posted 9/14/19

8 out of 10 found this review helpful

Dark figuring chasing us

My two friends and I decided to go to third bridge so we went.. remind there was only 3 of us. A boy,female and me a male.. we went around 12:30ish am and nothing was happening so my friends and I decided to go walk the grassy platforms next to the bridge and as we was doing that we couldn't find anything but all my friends and I had a feeling something was watching us but we couldn't see anything.. and as we were getting deeper into the grass field my friend noticed something in the distance.. it was about 25 feet away from us looking at us behind a tree and my friend said "do you guys see that?" And me and this female said "no see what?" He said "look behind the tree" so we turned the flash lights on our phone and looked and it was this tall dark figure with green/white glowing eyes and then it disappeared behind the tree so we started running and the female fell and my friend and I both said "she's dead" and we kept running and then I tripped on these tree branches on the ground and my glasses fell off.. I never been so scared in my life that I picked them up in 2 seconds and started running and I looked behind me and the dark figure was bigger then a grizzly bear and it was really fast chasing us!! and we made it back to the bridge top and all of us looked back and the dark figure was gone and we go into the car and the car wouldn't start for a good 3 minutes!! But it was a scary experience but I recommend y'all go and explore the whole bridge even walk in the field

Posted 5/20/19

4 out of 5 found this review helpful

Third bridge is truly haunted

I went to the third bridge last night with my husband, mother in law and my brother in law! We got there at around 1 am. We turned off our headlights, didn't use flashlights, it was full moon so we let that light the way plus we were very quiet, didn't speak above a whisper. We walked to the middle of the bridge in the dark, once our eyes adjusted we started seeing a dark figure in the road about 50 feet away walking back and forth. It would disappear and end up on the other side about 50 feet away behind us! We started hearing faint sound of Indian drums, we were there for over an hour total. The drums went the whole time off and on! You have to be extremely quiet and listen hard because they aren't that loud. We started seeing dark figures peeking at us around the trees on sides of bridge! We heard voices shout off in a distance several times. The thing that really freaked us out was we heard like a death groan very loud and close, then we heard footsteps running towards us fast! We left about 2:30 am. Just a word of advice, if you want to experience more, go in small groups 4 or less, turn off lights on your car, don't shine flashlights around, be very quiet, listen hard, watch down road and around trees. And go between midnight and 3am!

Posted 7/27/18

9 out of 9 found this review helpful

Car Malfunctions and Shadow Figures

I went to Third Bridge twice in the past when I was 17 and 18. We seen an aspiration of a little girl along the bridge and hear the Indian drums. When getting back in the car, it wouldn't start for about 10 minutes. The car had never had any problems prior to going there, so we felt as though the ghosts were messing with the car. Fast forward about 10 years later, I am now 28 and wanted to check it out again with my boyfriend. We went at 11 pm Saturday, 4/12. When driving just past the cross sign of where a man named Randy died in 2010, it smelt like death to me. We found the bridge and drove through it first and went to the other side of it. When we started to come off the bridge, all of our lights dimmed and even the engine sounded like it was having trouble. This was just for a few seconds and stopped as we kept driving. Again, no prior car problems of the same kind when we went to Third Bridge. We turned around to see if it would happen again as we went back over the bridge but nothing happened. There were a couple groups of other people up there, so we were not alone. The place is earily quiet, with frogs and cricket calls. Its pitch dark and has a creepy feeling yet looks beautiful as well. We got a few good pics with orbs when we went under the bridge. And also a pic of a dark figure when coming back up, walking up the bridge. I also looked behind me and it looked as though someone was walking behind me, but there was no one. It made me scream, I'm sure I freaked the other people out that were there when I screamed bloody murder. Lol. While there, I conversed with other people doing some investigating theirselves and I heard countless stories from previous times of being there, such as again, car malfunctioning and aspirations of a little girl again, Indian drums and a girl felt two hands go down her back one night. There is obviously stuff going on here and a lot of the similar stories. We walked back up to the car and began to drive off back towards Kiowa-Bennett Road, and just as the street turned from dirt to pavement road again, the car malfunctioned, yet again! Same thing happened, the lights dimmed and the car sounded like it was struggling as well! It was a crazy experience, and visiting there always opens my eyes a little more, that there are things unexplainable that we have barely scratched the surface on. This place is DEFINITELY haunted, so check it out if your interested. It's a definite must see in Colorado.

Posted 5/13/18

3 out of 3 found this review helpful
Share Your Experience or Comments - Third Bridge
Real Haunt Listing Info
Visitors to this page: 9,833
Clicks to Website: 252
Last edit to this listing: 12/16/2015 (2726 days ago)

Disclaimer: Colorado Haunted Houses does not endorse or support trespassing to visit real haunts. Before you visit ANY local real haunt, make sure to acquire the appropriate permits and/or permissions, and be respectful of privately owned properties. Countless Haunt Hunters have been arrested, ticketed, and reprimanded by the authorities for trespassing. To avoid this, be sure to get in touch with the property owners before visiting a haunt, and respect their hours of operation, local regulations, and rules for visiting at all times. Happy haunting!
All information on this page was submitted to Colorado Haunted Houses and was believed to be accurate at the time it was posted. Please report any inaccuracies
here
.