Baby Costumes for Halloween That'll Have You Smiling
Home » Blog » Colorado's Local Halloween Fun Guide, COHauntedHouses.com News and Updates, Halloween's Hottest Trends, Little Ghost & Ghouls Corner , Halloween Headlines
September 10, 2015 By Wendy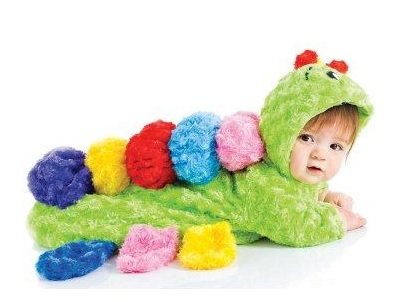 Colorful Baby Caterpillar Costume
Photo by:
Buy Costumes.
While others are donning creepy Halloween costumes, your littlest one can go for something different – something that will get people talking instead of screaming!
With cute little faces beaming out from the costume even the scariest costume outfit is hard to pull off, so go with what's cute and will get people smiling!
Check out these baby bunting costumes for Halloween!
Which of these are your favorite? Also share with us your unique baby bunting costume ideas!