Spend the Night in the Haunted Colorado Prison Museum with Ghost Hunts USA!
Home » Blog » Colorado's Best Weekend Events, COHauntedHouses.com News and Updates, Colorado Haunt News
August 14, 2020 By Chelsea T.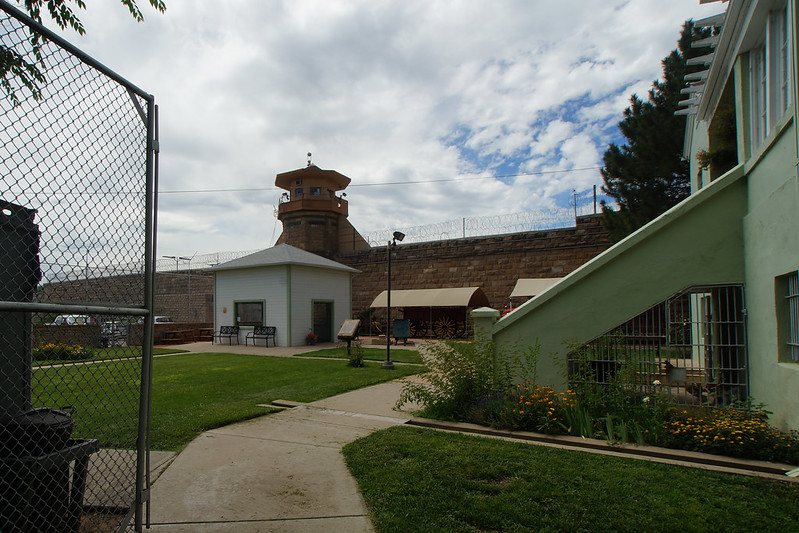 Photo by:
Steeleman204 via Flickr
Located in Canon City, the Colorado Prison Museum is home of the Museum of Colorado Prisons, a showcase and exhibit of the atmosphere that the inmates and staff saw each day. It's no surprise that a place rich with history and tragedy would be considered quite haunted. The prison is a well known hot spot for paranormal activity and Ghost Hunts USA will be spending the night!
The ghost hunts will take place on select dates this Fall and will take place from 8:30 PM-4:00 AM. Those brave enough to take on this event will have access to the Gas Chamber, where many were executed. Check out the dates below, along with what you can expect from your overnight ghost hunt at the Colorado Prison Museum!
Dates:
Friday, September 25th
Saturday, September 26th
Friday, October 16th
Saturday, October 17th
Friday, October 23rd
Saturday, October 24th
The ghost hunt at Colorado Prison Museum will include the following:
Exclusive Access to the most haunted areas.
Group Séances.
Ghost Hunting Vigils.
Structured Vigils.
Ghost Hunt with experienced Ghost Hunting Team.
Use of our equipment which includes, trigger objects and EMF Meters.
Private time to explore this location and to undertake your very own private vigils.
Unlimited refreshments available throughout the night including: Tea, Coffee, Hot Chocolate, Coca Cola, Diet Coke, and Bottled Water.
Selection of snacks.
Click here for more details & to purchase your tickets ahead of time!