Four Colorado Towns Make List of Best Spots to Celebrate Halloween in the U.S.
Home » Blog » Colorado Haunt News
December 28, 2016 By Chelsea T.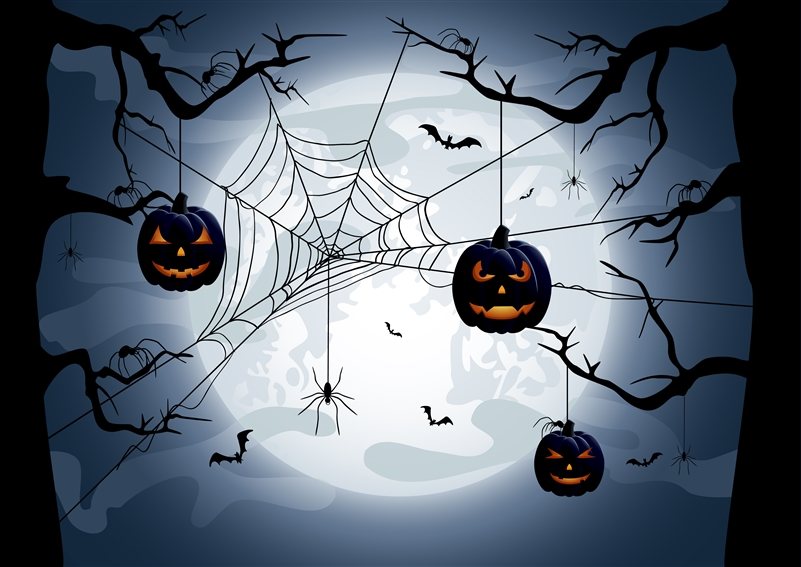 Photo by: Deposit Photos
Halloween is celebrated all throughout the United States, and in most places around the world. There seems to be some locations that commemorate the holiday a bit more than others though, and four spots are right here in Colorado.
The first made it to Number One on the Travel and Leisure list and was Snowmass Village, which was also ranked due to its friendly locals. The Rocky Mountain town features a ton of festive holiday fun during Halloween time, for both children and adults alike. It's a gorgeous place to be as well, especially when the Fall colors are at its peak!
Aspen was another town on the list, featuring about 80 bars in just a six-block radius. The town also hosts spooky ghost tours for those who are interested in all things paranormal. From trick-or-treating to costume parties throughout the town, Aspen sure takes Halloween seriously, and we're not complaining!
Up next is Telluride, a former mining town that sits in Colorado's Rocky Mountains. During Halloween time, locals can tourists can enjoy the lamplight museum tour at the Telluride Historical Museum or participate in KOTO's costume contest at their Annual Halloween Bash.
The last Colorado town on the list was Beaver Creek, a popular tourist spot in Eagle County. Families can partake in the village's trick-or-treating events, while party-goers can stake out the best spots for local Halloween fun.
Below is the full list of U.S. towns:
Snowmass Village, Colorado
Park City, Utah
Chatham, Massachusetts
Ludlow, Vermont
Princeton, New Jersey
Aspen, Colorado
Harbor Springs, Michigan
Bar Harbor, Maine
Stowe, Vermont
Delray Beach, Florida
Winter Park, Florida
Skaneateles, New York
Telluride, Colorado
New Hope, Pennsylvania
Traverse City, Michigan
Oakland, Maryland
Franklin, Tennessee
Beaver Creek, Colorado
St. Augustine, Florida
Have you ever experienced the Halloween Fun in any of these towns during the Halloween Season?