Get Ready For the Zombie Apocalypse as the 2015 Denver Zombie Crawl Arrives!
Home » Blog » Colorado's Best Weekend Events, Colorado's Local Halloween Fun Guide, Colorado Haunts: An In Depth Look, Colorado Haunt News, Halloween Headlines
September 30, 2015 By Wendy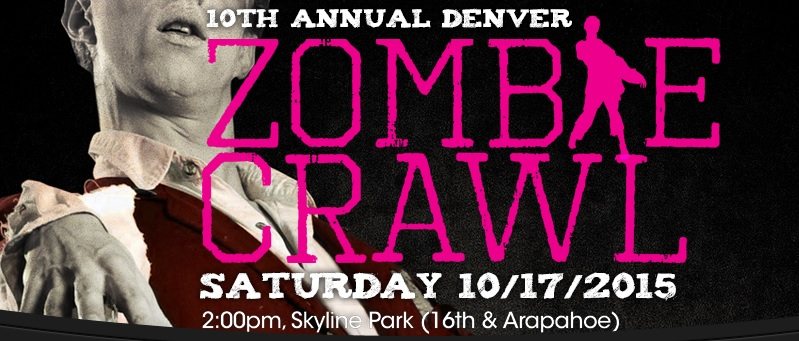 Photo by:
Eye Heart Brains
It's a sight not to be missed as thousands and thousands of undead enthusiasts take over in what appears to be a zombie apocalypse. Now in its 10th year, the Denver Zombie Crawl will once again take place at Skyline Park on Saturday, October 17th.
It's expected to be the largest Zombie gathering, so come out and take part in a full day of zombie fun. There will be music, a zombie race, games, a costume contest, the Zombie Crawl after party and more. The actual crawl takes off at 4 p.m., but beginning at noon preparation will be underway.
Participation is free and it's open to all ages, but participants are asked to preregister by visiting the Eye Heart Brains website. The organizers are also collecting food for the needy, so bring non-perishable food to donate to the Food Bank of the Rockies.
Photo Gallery
Source: Eye Heart Brains