Denver's Most Horrifying Haunts Return For A 17th Season With New Effects, New Monsters And New Attractions Sure To Scare
Home » Blog » Press Releases
September 21, 2018 By Haunt News & Press Releases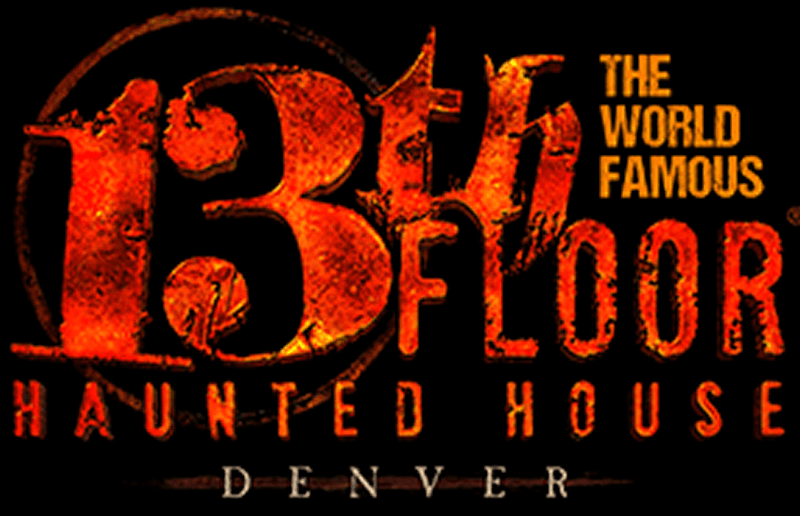 The 2018 Season for Denver's Scariest Haunted Houses, 13th Floor and City of the Dead & Asylum,
Kicks Off Friday, Sept. 21, 2018
Denver, Colo. ?– Returning for a 17th season, Denver-based Thirteenth Floor Entertainment Group brings back the two scariest haunted houses in the Mile High - 13th Floor and new this year, City of the Dead & Asylum. 13th Floor will operate in its larger location, new as of last year, and two of Denver's most popular haunts, City of the Dead and Asylum, are combining as one haunt - City of the Dead & Asylum?, allowing for bigger and better attractions. Both locations will open for scares on Friday, September 21, 2018 ?– ENTER IF YOU DARE.
The most terrifying legend lives on in Denver?. 13th Floor is Denver's largest haunted house, named one of the scariest haunted houses in the country. This legendary haunt has been created from your darkest fears. Visit Dr. Hadelstein's Bio Engineer Facility that has never ceased operation, churning out all sorts of abominations. Trick or Treat with the Femoral family in Coalfell City where they have set up a carnival full of all sorts of tricks, hoping to make their visitors the treat. Then, visit an orphanage where restless spirits lurk in the shadows threatening to possess those who dare cross their paths. A night of excitement and thrills await. Get ready...for the most fun...you've ever had...getting scared!
Two of Denver's favorite haunted houses, now at one location?. New this year, Asylum joins City of the Dead at its campus at Mile High Flea Market to bring one haunt with double the thrills. Get ready to explore where the dead and lost souls roam at the new and improved City of the Dead & Asylum. Enjoy your travels through City of the Dead, known for being a forgotten area filled with decay and filth. Few still inhabit this town, and those that do are hardly alive. Then, explore the grounds of The Asylum and its many recreational amenities to put your mind at ease during your stay. However, we must warn you that guests are advised to stay in-bounds of the facility, or risk being lost in the abyss of The Asylum's most delusional patients.
Both haunted houses, owned and operated by the nation's biggest independent haunted house operator based in Denver, Thirteenth Floor Entertainment Group, are produced by Hollywood special effects artists and world-renowned haunted house set designers. Returning for a fresh season of screams, 13th Floor and City of the Dead & Asylum are debuting all new attractions and characters in 2018 sure to scare.
Important Dates?:
Friday, Sept. 21? – Opening night at 13th Floor and City of the Dead & Asylum
Friday, Sept. 21 – Wednesday, Oct. 31 ?– City of the Dead & Asylum operating dates
Denver's Most Horrifying Haunts Return for a 17th Season With New Effects, New Monsters and New Attractions Sure to Scare
Friday, Sept. 21 – Saturday, Nov. 3 ?- 13th Floor operating dates
Friday, Nov. 2 - Saturday, Nov. 3? - City of the Dead & Asylum Blackout Event
Friday, Nov. 9 – Saturday, Nov. 10? – 13th Floor Blackout Event
Ticket Information:
General Ticket Information:

Weekdays – ticket prices start at $19.99 and $27.99 depending on day of the week
Most Fridays and Sundays and on Halloween – ticket prices start at $29.99
Most Saturdays – ticket prices start at $33.99
Fast Pass - $12 more
Skip the Line and reserve your entry time - $22 more

NEW this year:?

? Platinum VIP Ticket for 13th Floor

Tickets start at $99.99 and grant:

Unlimited Skip the Line access to all attractions, including Mini Escape Games
Access to the exclusive VIP area and scare-actor photo opportunities
Commemorative Platinum VIP credential and lanyard
Commemorative event photo

Limited Capacity. Ticket admits one person into all attractions during the operational hours for the event.
VIP time slots can and will sell out; therefore, booking in advance is highly recommended. For the best price, buy online.
Both haunted houses are based in Denver. 13th Floor is now located at 3400 East 52nd Avenue and City of
the Dead & Asylum is located at 7007 East 88th Avenue. For more information, visit getscared.com.
###
About 13th Floor and City of the Dead & Asylum Haunted Houses
City of the Dead & Asylum and 13th Floor haunted houses, created by nationally recognized and award winning haunted
house designers, will transport you to new levels of horror. In 2002, long-time friends and haunted house enthusiasts,
Chris Stafford and Warren Conard, opened The Asylum and six years later debuted 13th Floor in Denver, Colo. In 2018,
they acquired City of the Dead and moved Asylum to its Mile High Flea Market campus bringing together two haunts at
one location - City of the Dead & Asylum. The 13th Floor Denver and Asylum have drawn national acclaim, having been
featured on "America's Scariest Halloween Attractions" on the Travel Channel, Travel Channel's "Making Monsters," ABC
Nightly News, Headline News, the Travel Channel's "America Haunts" television series, USA Today's Top 13 Haunted
House List, noted by MTV as Colorado's Scariest Haunted House, and named AOL's City's Best for Haunted Houses (for
Denver), to name a few. Both haunted houses consistently make top haunted attraction lists.
About Thirteenth Floor Entertainment Group
Thirteenth Floor Entertainment Group is the only company in the country to produce haunted houses on a national scale,
with fifteen haunted houses in Austin, San Antonio, Denver, Chicago, Green Bay, Phoenix, Los Angeles, Nashville, New
Orleans, Jacksonville, and Columbus. Designed by world-renowned haunted house designers and featuring makeup and
effects from Hollywood special effects artists, these haunted houses span ten states and take fright to a whole new level
with different interactive events like Blackout, Krampus: A Haunted Christmas, Valentine X, and Zombie Apocalypse LIVE.
To learn more, visit thirteenthfloor.com.
Photo Gallery