Denver County Halloween Attractions & Events
Denver county has some of the best Haunted Attractions in Colorado. Whether you're looking for a good fright, want to go pumpkin picking, or simply looking to create amazing fall memories, then you'll want to head out to Denver county this Halloween season. With terrifying chills and exhilarating thrills, Denver county has something to offer for everyone - from families in search of kid-friendly fall fun, to friends looking to spend an evening at some of the spookiest haunts in Colorado. Halloween is almost upon us! Make sure to check out what Denver county has to offer this autumn - you won't be disappointed!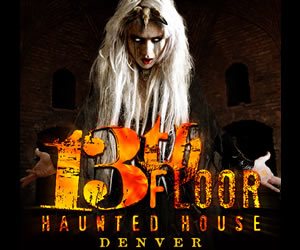 Located in Denver
Open today!
SLASHER REMIX You remember the nightmares, don't you? A masked psychopath with a chainsaw, a bladed hand, alone in a cabin in the woods. You tried to scream but nothing came out. No one could help you. Well, we're sorry to say you don't outgrow the fears of the slasher films of yesteryear... you Read More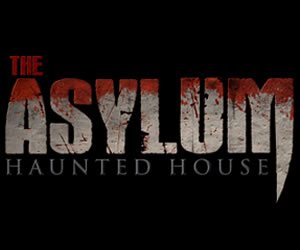 Located in Denver
Open today!
Are you ready to GET SCARED?! FACE YOUR FEARS at the most insane haunted house of all Denver Haunted Houses! "Within the walls of the legendary Nightmare Factory, a hidden passage was unearthed! This passage descended two levels into Gordon Cottingham's Hospital for the Mentally Insane, The Read More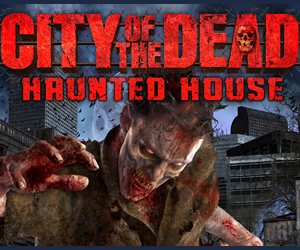 We are a live action haunted house where participants enter the zone to fend off monsters and zombies with Airsoft bb's to see if they survive the extinction. Can you survive? Each year we put on live action horror events to scare you and test your survival skills. See if you have what it takes to fend off creatures and stay alive as the last people on earth. Who knows, maybe there are...

Read More

Categories: Haunted Houses | Zombie Hunts & Shootouts | Other Events

Views:
7,628
Photos:
Rating:
-
Reviews:
0

SLASHER REMIX You remember the nightmares, don't you? A masked psychopath with a chainsaw, a bladed hand, alone in a cabin in the woods. You tried to scream but nothing came out. No one could help you. Well, we're sorry to say you don't outgrow the fears of the slasher films of yesteryear... you just hide them away. This year, we're resurrecting those exact memories, twisting the...

Read More

Categories: Haunted Houses

Are you ready to GET SCARED?! FACE YOUR FEARS at the most insane haunted house of all Denver Haunted Houses! "Within the walls of the legendary Nightmare Factory, a hidden passage was unearthed! This passage descended two levels into Gordon Cottingham's Hospital for the Mentally Insane, The Asylum. Much deeper and darker than the previous levels, the Asylum is a damp and musty place...

Read More

Categories: Haunted Houses

Haunted Attraction

Zombie Attraction

Farm Attraction

Hayride

Pumpkin Patch

Corn Maze

Escape Game

Ghost Tour

Halloween Party

Other Attraction